Following extensive research, design and in house testing, we believe we have developed one of the most efficient designs of radiant panel on the market. This was proved to be correct, when testing by HLK Stuttgart to EN14037 showed a market leading output of 551 Watts per square metre at 55 delta T.
PANEL SELECTION TOOL
PREMIER PANEL

Designed for ease of installation and low ceiling loads, our radiant panels are constructed of modular 150mm wide extruded 6063 T6 aluminium sections to BS1615, which interlock together with matching 75mm wide edge sections to achieve the industry norm 595mm width for fitment in standard ceiling grids. Variants are available for free-hanging, fitting within plasterboard ceilings and surface-mounting. Other widths can be accommodated in multiples of 150mm. Radiant panels are normally supplied in 600 x 600, 600 x 1200 and 600 x 1800 configurations. However, panel lengths can be supplied in infinitely variable increments from 600mm, to a maximum of 3600mm in exceptional circumstances. Continuation modules connect by a special matching aluminium jointing extrusion, which may also be utilised to support adjoining fibre ceiling tiles at 'non-grid' locations.
Finished with oven-baked polyester powder paint to industry standard RAL 9010, 30% gloss specification, the panels will retain their appearance for many years without degradation. An anti-bacterial coating is available on request.
The design is such that the centre lines of adjoining panel sections, which are exposed on the visible face of the panel, correspond with the centre line of the copper tubes.
The overall height of these radiant panels is 50mm with a rebated return of 6mm along both edges. The rebate is provided to facilitate fitment of a 2mm aluminium plate, which may be employed to 'close off' the top of the panel, if required.
The modular sections of the radiant panel are firmly locked together with Nylon blocks, which are screwed to either side of the copper tubes through the flanges of the tube-seating feature of the panel. These screws will also pass through 19 x 19 x 1.6mm thickness aluminium bracing channel, the ends of which will be fixed to the extruded flange on the two edge sections. C106 Copper tube conforming to BSEN1057 is secured with retaining clips at regular intervals . A standard 600mm width panel has four 'passes' of such tube along its length.
A continuous double foil faced radiant heat reflector is secured to the upper part of the assembled panel. This extremely lightweight and flame-retardant material provides superior performance over traditional fibreglass insulation. Unlike fibreglass products, it does not collapse, compress or disintegrate. Similarly, it does not promote growth of bacteria and fungi, nor is it affected by humidity or condensation. This means that the insulating value remains unchanged from a dry state to a very high humidity condition.
Radiant Panel In Grid Prior To Ceiling Finish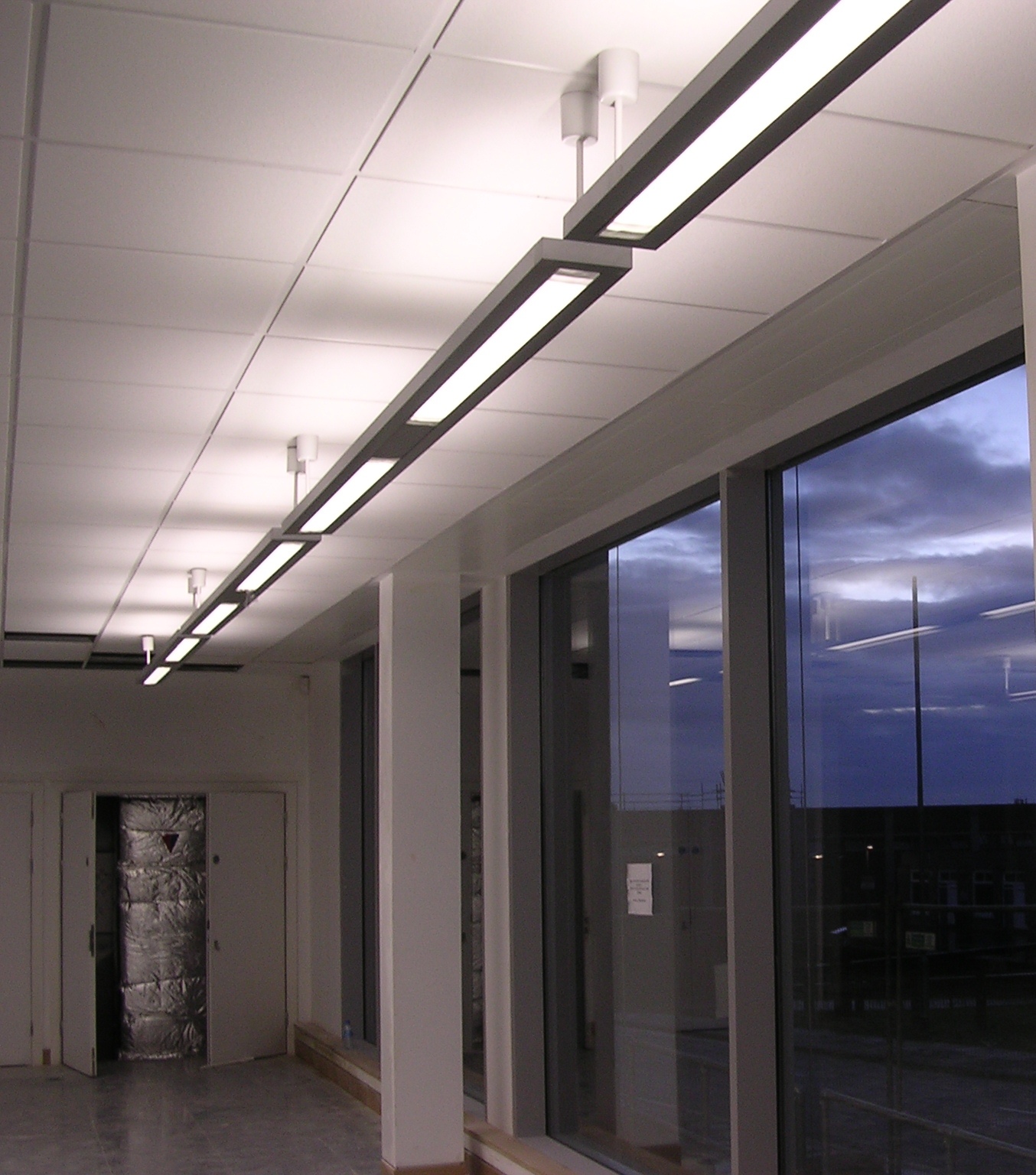 Perimeter Fitment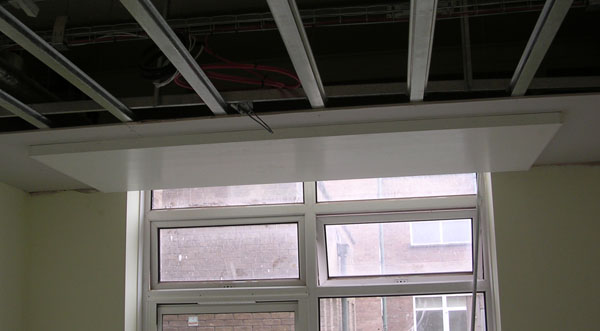 Surface Mount Panel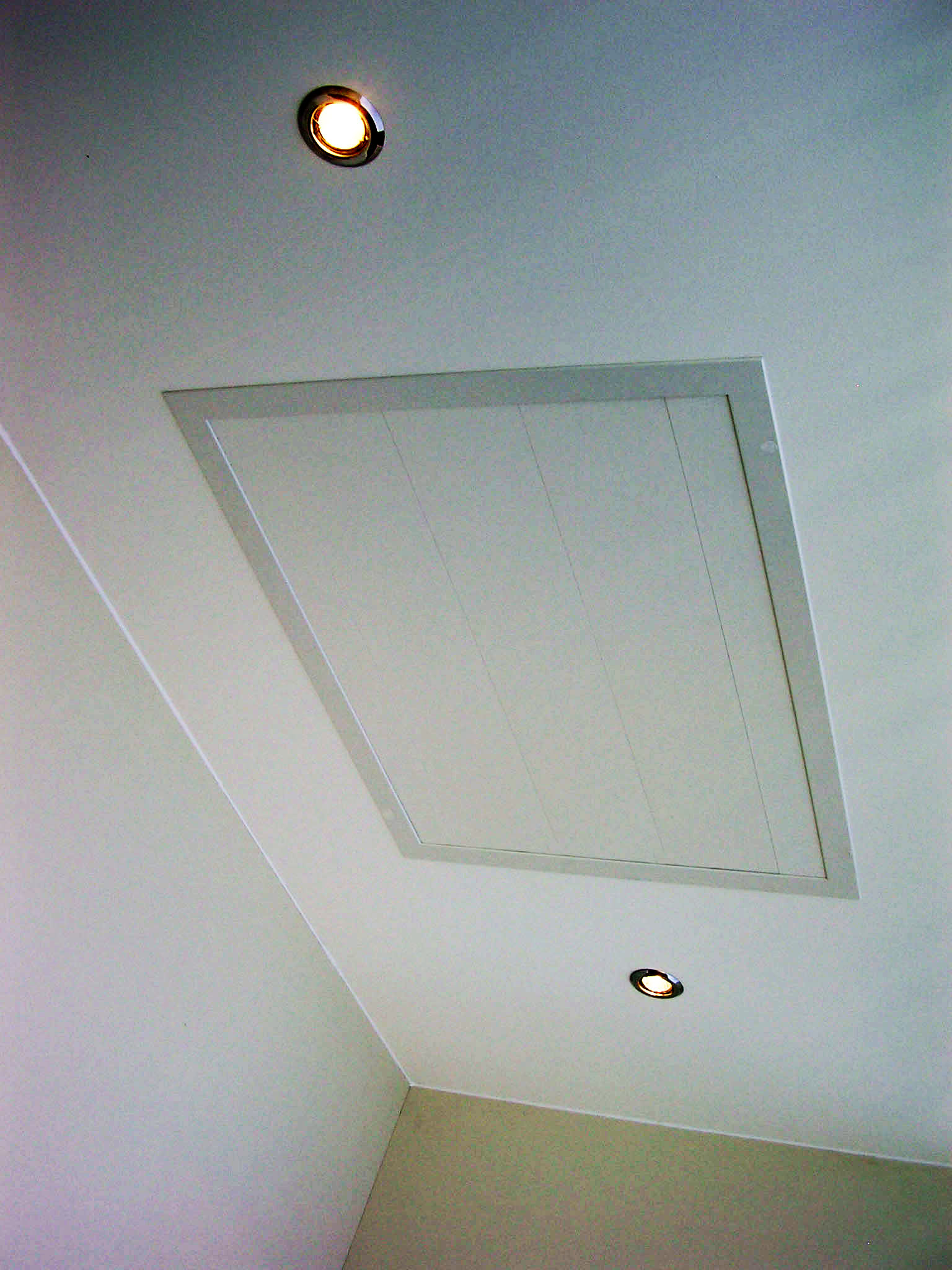 Flush Mount Panel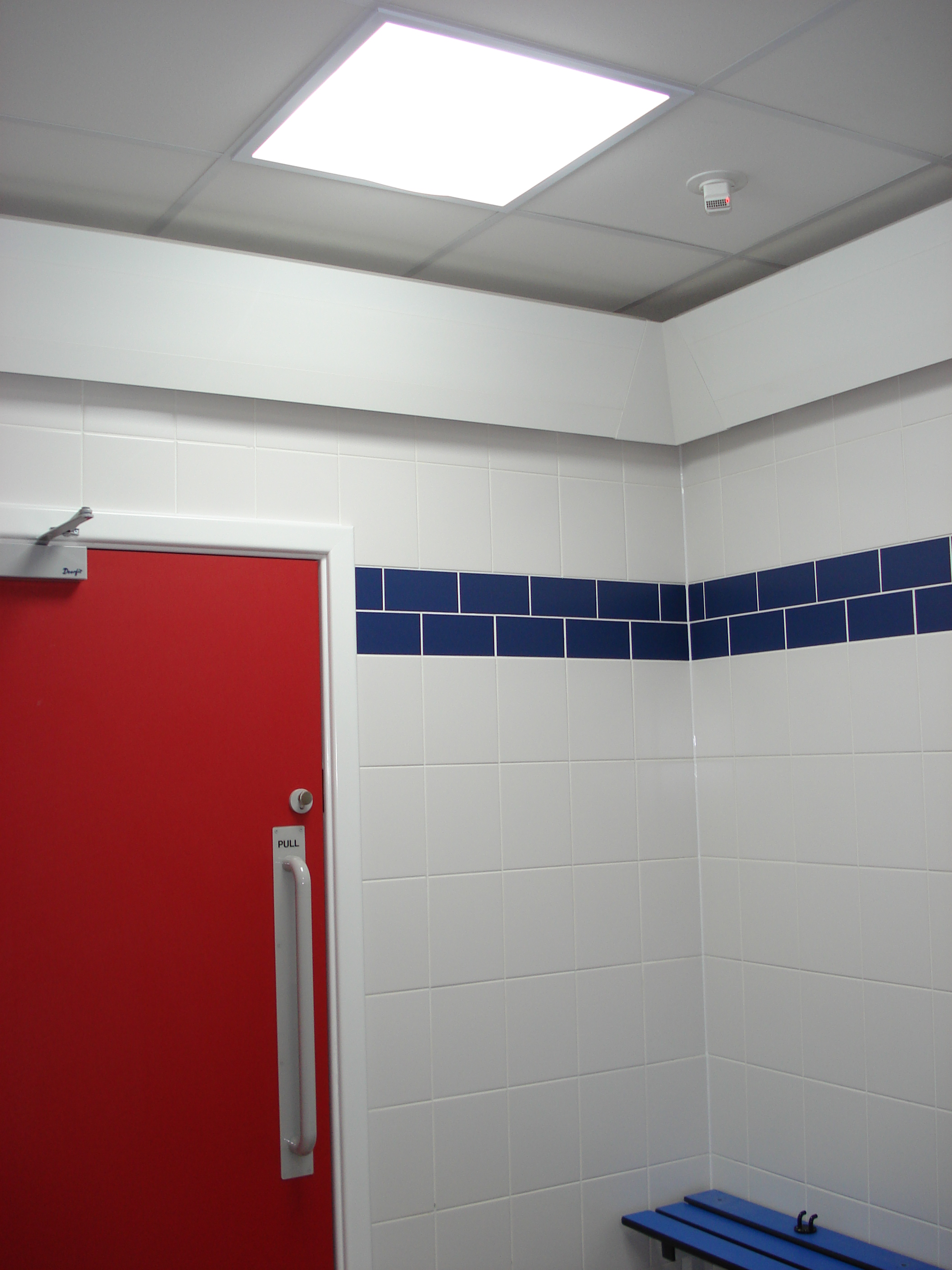 Wall Mount Panel
E & O E